Sex Addiction-Am I A Sex Addict? Is He or She A Sex Addict? How Do I Know?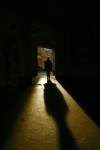 Sex Addiction  Screening Tools. How do you determine if you or someone you care about is sexually compulsive or addicted?
I hear this question frequently from men and women who are in crisis  because of their destructive sexual behavior or the problematic sexual behavior of someone important to them.
Dr. Patrick Carnes, internationally known
for sex addiction research and sex addiction therapy, has developed screening tools including  The Sexual Addiction Screening Test (SAST)   to help assess sexually compulsive behavior which may be an indicator of sex addiction.  
The Internet Sex Screening Test (ISST),  developed by Dr. David Delmonico, evaluates internet sexual activities to screen for patterns of problematic sexual behaviors which could reflect sexual compulsivity or sex addiction.
These screening tests can  be taken online for free at  www.sexhelp.com.  You can take the tests anonymously and will receive scores with feedback right away. You will also find information and resources on sex addiction at this site.
The results of these sex addiction screening tools can help you to determine what to do next. I encourage you to look at these scores not as isolated pieces of information but in combination with what is happening in your life that you are spending your time taking these tests.
After taking the screening tools, do talk about the scores with someone you trust. You can then decide if going for an evaluation with a therapist trained in sexual compulsivity and sex addiction treatment will help you sort out what you are dealing with and what you can do about it.
In my website I provide information on sexual addiction and compulsivity and cybersex – internet sex addiction that may be helpful for you to evaluate your situation.
Remember-help is available. You do not have to let this problem ruin your life or the lives of people you love.
---
Shari Cohn, LCSW, CSAT is a Certified Sex Addiction Therapist providing Sex Therapy, Sex Addiction Therapy and Psychotherapy to the Madison, Wisconsin area for over twenty years.
Shari specializes in helping sex and porn addicts, partners of sex addicts, abuse and trauma survivors, ptsd and sexual problems.
"Reclaiming Sexuality…Reclaiming Your Life…One Step At A Time"
Visit Shari 's Website and Blog 
Call Shari at 608-237-8000 x 109